---

ROPER MOUNTAIN HOLIDAY LIGHTS NEEDS GATE LEADERS AND GATE WORKERS!
Be a good Santa and help make our guests experience the MOST wonderful time of the year!  Gate Leaders are needed 5:30pm to 10:00pm on selected weekdays and each weekend from November 24th through December 30, 2016.  It's going to be great and you'll have a great time doing it.  Please contact Mary Grimes McGreer to sign up and get details at marygrimes@hotmail.com and phone number 864-395-5868 or 864-676-9002!
Click Here To See Available Dates!
Gate Leader Training Video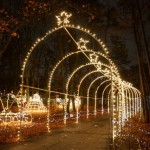 If you were unable to join us for Gate Leader training or just need a reminder of the information, Gate Leader training is now available by following this link:Roper Mountain Holiday Lights Gate Leader Training. Please be sure to review this instructional video before your night out at Holiday Lights.
Current Bulletin
Download the greenville-rotarian-2016-11-17 and read the most recent club bulletin.

Connect with us on Facebook | Twitter | Instagram | LinkedIn | Tag us with #100RotaryGville
Founded in 1916, the Rotary Club of Greenville is now celebrating centennial.
Interested in joining our club, please click on the link below to download the application form
Membership Application