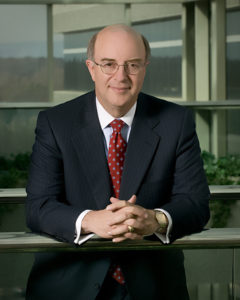 LIFE JOURNEYS FROM MANAGER TO LEADER
Dick Wilkerson retired as Chairman and President of Michelin North America in 2011 after nearly 32 years with the Company. Prior to this role, he held several senior positions with Michelin. During his career, Mr. Wilkerson worked in Michelin operations in France, Scotland and North America.
He is active in the Greenville community. He is past chairman of the boards of the United Way of Greenville County, the Greenville Area Development Corporation, and the Community Foundation of Greenville.
Mr. Wilkerson holds a civil engineering degree from Duke University, as well as an honorary Doctor of Humane Letters degree from the College of Charleston, and an Honorary Doctor of Business Administration degree from Norwich University.