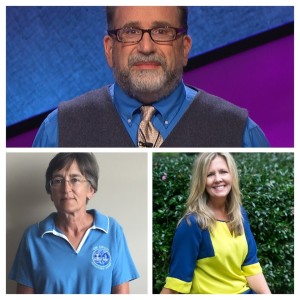 Club Members Register Your Guests Now
South Carolina consistently leads the nation in the number of women assaulted by their partners, and Greenville County often has the highest rate of domestic assaults in our state. When he was State Attorney General, Henry McMaster identified domestic violence as the No. 1 crime problem in South Carolina. Our state generally is ranked either No. 1 or No. 2 in the terms of women killed by men in domestic violence situations. The Attorney General's Office has noted that more than 36,000 victims report a domestic violence incident to law enforcement statewide every year, and this finding is even more staggering in light of evidence that at least one-half of the instances of domestic violence are not reported.
A panel of local experts on domestic violence will explore why domestic violence is so prevalent in South Carolina, what changes are needed in our state, and how we can break the generational cycle of violence found in so many homes. The panel discussion will be moderated by Beth Padgett, Executive Director of Compass of Carolina, and the panelists will be:
Neil Sondov, M.Ed., LPC, CEAP, is a Senior Therapist in the Family Violence Intervention Program at Compass of Carolina and has over 20 years' experience serving perpetrators and victims of domestic violence. In addition to facilitating psychoeducational groups focusing on domestic violence, Neil has developed batterer intervention programs and collaborated on the local and state level to strengthen domestic violence services to help assure the safety and well-being of those impacted by DV. He currently serves on Governor Nikki Haley's Domestic Violence Task Force and is a past member of the Board of Directors for the South Carolina Coalition Against Domestic violence and Sexual Assault.
Becky Callaham, M.Ed, LPC, is Executive Director of Safe Harbor where she has worked for 16 years. Becky has worked in human services since 1986, when she worked part time at a homeless shelter in Charleston, SC during college. It was during this time that she developed a passion for working with people who have been oppressed and marginalized. She is a graduate of Leadership Greenville and Leadership Oconee County, is a Founding member of the Domestic Violence Council of Greenville County, and has served on the Board of Directors for South Carolina Coalition against Domestic Violence and Sexual Assault and served two terms as Domestic Violence Chair.
Judith Munson is Assistant Solicitor for the 13th Judicial Circuit that includes Greenville and Pickens Counties. She has been the Criminal Domestic Violence Unit Head for the Solicitor's Office since 2010. She is frequently asked to teach classes on the law, courtroom procedure and testimony, and particularly topics that deal with criminal domestic violence.