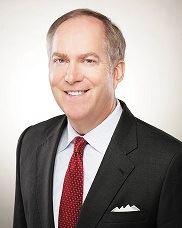 Knox White has served as Mayor of Greenville since December 1995. As Mayor, he has the goal of making the city of Greenville the most beautiful and livable city in America. He has emphasized neighborhood revitalization, economic development, and transformational projects for downtown.
Under the mayor's leadership, the City maintains a "Triple A" (AAA) bond rating and enjoys a reputation for solving problems on an innovative and bipartisan basis.
Mayor White is a native of Greenville, and a graduate of Christ Church Episcopal School, Greenville High School, Wake Forest University and the University of South Carolina Law School. The Mayor is a partner in the law firm of Haynsworth, Sinkler & Boyd, where he heads the firm's immigration and customs practices. He is married to Marsha P. White and they have two children.