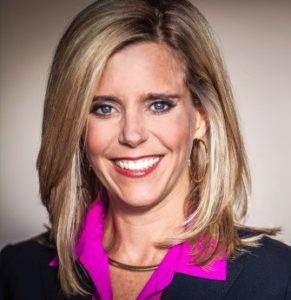 Marion Crawford has more than 25 years of experience in the field of marketing and communications. In 2010, she founded Crawford Strategy, a marketing and brand strategy firm located in Greenville, South Carolina, which has a particular depth of experience in the financial services, healthcare and the travel industry segments. As CEO, Marion oversees all aspects of the Company, but she is particularly involved in crafting critical and compelling brand messages for company clients. Since inception, Crawford Strategy has grown from three to more than 25 employees.
Marion started her career in the journalism field, first working on the Nightly News Desk at NBC in New York. Later, she worked as a news writer and reporter for the CBS affiliate in Spartanburg, SC and then for the ABC affiliate in Asheville, NC. Additionally, she spent five years with ScanSource, Inc., where she worked in sales, business development and marketing.
Marion holds a bachelor's degree from the University of Virginia. In 2013, she was inducted into the Greenville Tech Entrepreneurs Forum, a prestigious group of local business leaders. She recently served as the President of the Board of Artisphere, ending October 1, 2016. She is also a member of the Board of Directors for the Peace Center, the Cancer Society of Greenville County and the Urban League of the Upstate.
Marion resides in Greenville, SC with her husband, three children and two dogs.