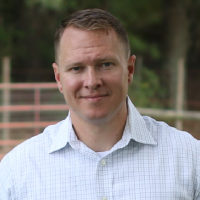 Law Enforcement Recognition Day–Guest Speaker, Sheriff Will Lewis
Our annual recognition of outstanding Law Enforcement Personnel in Greenville will be hosted by Greenville County Sheriff Will Lewis.
Since 1998, Will Lewis has dedicated his professional career to law enforcement and public service. Culminating in his current role as the Sheriff of Greenville County, Will's career in law enforcement, at both the municipal and county level, includes him having been a Master Deputy with Greenville County and his experience serving on numerous units within or associated with the Sheriff's Office, namely: Uniform Patrol, Homicide, Narcotics, DEA Task Force, SWAT, Traffic Reconstruction and the Governor's Traffic Safety Team.

Will Lewis was born and raised in Greenville County and attended East Side High School. Prior to his pursuit of law enforcement, Will served in the United States Air Force and graduated with a degree from Liberty University. He currently lives in Greenville with his wife Amy and their three children.

When Will isn't serving the community as Sheriff, he volunteers as an interim Sunday School teacher at Simpsonville First Baptist, a counselor for troubled youth at the Marcus Whitfield Youth Camp and as the Chairman for the Board of Directors at Langston Charter Middle School.