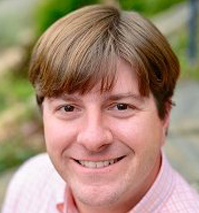 PAUL HOWELL
Director of Honor Flight Upstate South Carolina
Paul Howell is a Constituent Services Representative for U.S. Senator Lindsey Graham. He has served veterans and our active military families while employed on Congressional and Senate staffs for over eleven years. He also serves as Senator Graham's US Service Academy Nomination Coordinator, assisting the Senator with the selection of our nation's future officers who will train at West Point, the Naval Academy, the Merchant Marine Academy and the Air Force Academy.
Paul also serves as the Communications Director for Upstate Warrior Solution, a local nonprofit organization that CONNECTS warriors and their families to resources and opportunities, LEADS them through the process of self-empowerment, and INSPIRES the community to embrace local warriors and their families as valued neighbors and friends. Paul was part of the original team that organized the nonprofit in 2012.
Paul is also the Director of Honor Flight Upstate South Carolina, a non-profit, volunteer-based program that is dedicated to honoring our veterans and the sacrifices they have made to keep our nation safe and our people free. They are affiliated with the national Honor Flight Network and serve veterans in the upstate and surrounding areas. They show honor and support to these heroes by offering a program that flies World War II and Korean War veterans to Washington, DC, to see the memorials built in their honor, and to experience recognition for their service that literally saved the world.
Paul and his wife, Sarah, live in Greenville, and they have two children. They are members at Hampton Park Baptist Church. In Paul's free time, he coaches soccer at Furman United for his son's U10 team, and bikes on the Swamp Rabbit Trail. Paul also joined the Rotary Club of Greenville in November of 2015.