The first Civic Organization in South Carolina
Founded in 1916, the Rotary Club of Greenville is the largest Rotary Club in South Carolina as well as one of the largest clubs of Rotary International. Rotary is an international service organization whose mission is to bring together business and professional leaders to provide humanitarian services, encourage high ethical standards in all vocations, and help build goodwill and peace in the world. In Rotary International, there are 34,000 clubs and 1.2 million members worldwide dedicated to "Service Above Self".  Rotarian's focus on six areas of service including:
Peace and Conflict Prevention/Resolution
Disease Prevention and Treatment
Water and Sanitation
Maternal and Child Health
Basic Education and Literacy
Economic and Community Development
---
Meeting: People, Productivity & the Pandemic: A conversation about the past, present, and future of work
Tuesday, August 11, 2020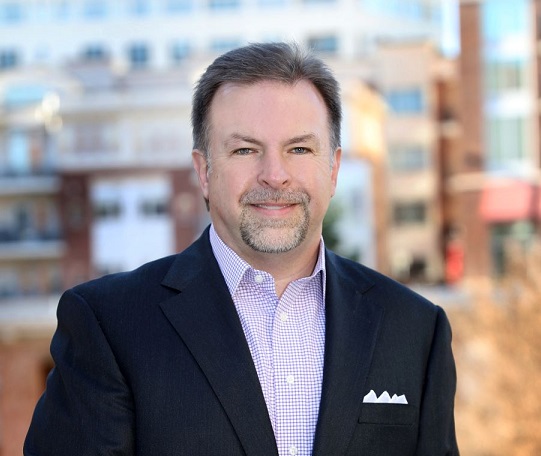 Steve Hall
As Vice President of Business Development, Steve Hall oversees the growth of Find Great People's Executive Search, Professional Staffing, Human Resource Consulting and Outplacement/Career Transition services divisions. A 30-year veteran at of the executive search industry and a Certified Personnel Consultant (CPC), Steve is a frequent speaker on recruitment and organizational leadership. As the longest tenured member of the firm, Steve has played a vital role in the management of what has become one of the fastest growing recruitment and staffing firms in South Carolina. He was instrumental in FGP's initial launch into technology recruiting back in 1990 and for a period of five years he managed FGP's Executive Search division growing revenues 500%. Prior to serving as the Director of FGP's Executive Search Division, Steve was a Sr. Executive Search Consultant for 16 years at FGP. A graduate of Leadership South Carolina, Leadership Greenville, and Leadership Greer, Steve was appointed in 2016 by Governor Haley to the PalmettoPride Board of Commissioners as well as the Advisory Council for SC Consumer Affairs. He has been an active member of the Upstate SC Alliance, Central SC Alliance and serves on additional boards/advisory councils/committees that includes the Greenville Tech Foundation, European American Chamber of Commerce, Prisma HealthPatewood Campus Business Advisory Council, Global Competitiveness Council, Water of Life, FCA Golf Greenville, and Rivertree Singers. Steve completed his BS degree in Marketing Management from Bob Jones University in 1989.
View Past Speakers