Rotary is an international service organization whose mission is to bring together business and professional leaders to provide humanitarian services, encourage high ethical standards in all vocations, and help build goodwill and peace in the world. In Rotary International, there are 34,000 clubs and 1.2 million members worldwide dedicated to "Service Above Self". We focus on six areas of service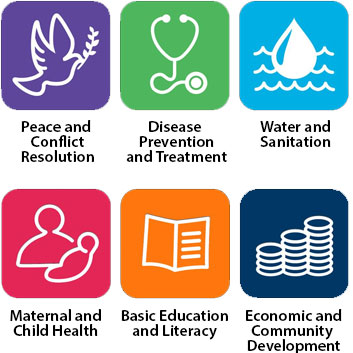 The Rotary Club of Greenville
The Rotary Club of Greenville is proud to be the first Civic Organization founded in South Carolina in 1916. We are the largest Rotary Club in South Carolina as well as one of the largest clubs of Rotary International.
We are a networking club of industry leaders and business professionals whose service to the community and the world is making a real difference. If you are looking to grow your network, serve your community and have fun, our club is for you.
We meet at the Westin Poinsett, Downtown Greenville on the second and fourth Tuesday of every month at 12:00. During this unprecedented time of COVID-19, we are currently holding all of our meetings via zoom and are open To the public. Please visit our calendar to register and receive zoom credentials.
Our vision
Together, we see a world where people unite and take action to create lasting Change — across the globe, in our communities, and in ourselves.
Discover Rotary
Join us for Discover Rotary to uncover the value Rotary can have in your personal and professional life while impacting our community and the world for good.
See Upcoming Events
A Word from Our President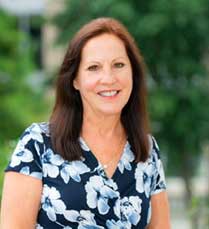 Now more than ever, our community and our world need Rotary.
Our club has a century old tradition of professional business networking, serving our community and enjoying each other's fellowship. This year, that translates to Networking, Service and Fun!
The current pandemic has indeed changed the way we do Rotary but not why we do Rotary. Rotary's commitment to offering our members the opportunity to enlarge their business circle and to support their fellow Rotarians in their business endeavors is a win/win for all of us.
Read More
Networking – Service – Fun
Upcoming Meetings & Speakers
---
Tuesday, January 26, 2021
Please Join Us. Our speaker is: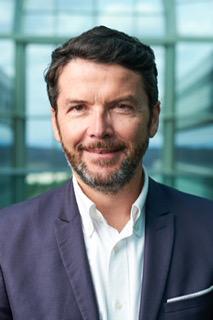 Alexis Garcin: Chairman and President - Michelin N.A.
As of June 1, 2019, Alexis Garcin is responsible for coordinating all activities of Michelin in North America, which encompasses more than $9 billion in sales and over 20,000 employees across Canada and the United States. Dedicated to the improvement of sustainable mobility, Michelin designs, manufactures and sells tires for every type vehicle, including airplanes, automobiles, bicycles, earthmovers, farm equipment, heavy-duty trucks and motorcycles. Michelin also offers a full range of innovative services and solutions that help make mobility safer, more efficient and more environmentally friendly. Garcin joined Michelin in 2002 and has held numerous positions in Europe. He began his Michelin career as sales director of the car dealer channel in France. He then worked in the passenger car division, where he held sales director positions for the European and German markets, prior to being named managing director of EUROMASTER, a wholly-owned subsidiary of the Michelin Group, in Germany. From 2011 to 2017, Garcin served as Michelin's global strategic marketing director for the truck and bus division and most recently led the global long-distance transportation business line. Before joining Michelin, Garcin held several positions for BOSCH Group, including sales director for Western Europe. He holds degrees from University Lumière in Lyon, France, where he earned a degree in Economical Sciences, and Saint-Etienne Business School in France, where he earned a master's degree in Business and Management. Garcin serves on the board of the United States Tire Manufacturers Association (USTMA)
---
Tuesday, February 23, 2021
Join us for "What you need to know about Unconscious Bias"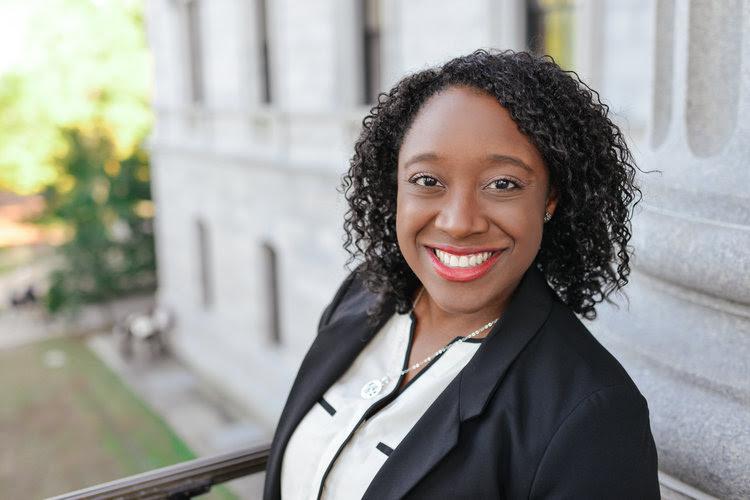 Jessica Sharp, Founder & CEO, Sharp Brain Consulting
All of us have unconscious biases, stories we make up about groups of people before we interact with them. These biases do not make us good or bad people, they exist because we have a brain. Our unconscious biases can have a negative impact on our interactions and leadership decisions. These biases have created and continued inequities across organizations and systems, and many people do not know or believe they exist. This session will provide an overview of unconscious bias and provide the brain science necessary to understand and mitigate the impacts of bias. BONUS interactive ZOOM "What YOU can do about Unconscious Bias" March 2, 11:45-12:30. Registration for both events available in the calendar at www.greenvillerotary.org Or follow this link for February 23 Click HERE Through her work as Founder and CEO of Sharp Brain Consulting, Jessica Sharp is working to transform organizations through education about the brain. Additionally, she serves as an adjunct faculty member with the Organizational & Leadership Psychology Department at William James College. She regularly speaks about various topics related to the brain. Jessica works to improve her community through her involvement in a variety of organizations including the Association of Junior Leagues International, the Junior League of Greenville, the United Way of Greenville, and the Greenville Theatre. She is a graduate of Leadership Greenville and is a Diversity Fellow with the Riley Institute and has been recognized for her work to better the Greenville community. Jessica has a Master of Public Affairs from the University of Missouri, and she is currently a student at William James College where she is obtaining a Doctorate in Leadership Psychology. Jessica is passionate about supporting underserved and minority communities, diverse representation, and brain education. In her free time, Jessica enjoys reading, listening to podcasts, and spending time with friends and family. Jessica is active on Instagram and Twitter at @sharpjes The Rotary Club of Greenville is committed to this statement and to our guiding principles as stated in the Four Way Test. On Tuesday, February 23, 2021, the Peace Committee will sponsor Jessica Sharp, Founder and CEO of Sharp Brain Consulting to share her knowledge on how to unlock your brain and maximize potential personally and professionally.
View Past Meetings & Speakers
Meeting Video Archive