Rotary is an international service organization whose mission is to bring together business and professional leaders to provide humanitarian services, encourage high ethical standards in all vocations, and help build goodwill and peace in the world. In Rotary International, there are 34,000 clubs and 1.2 million members worldwide dedicated to "Service Above Self". We focus on seven areas of service: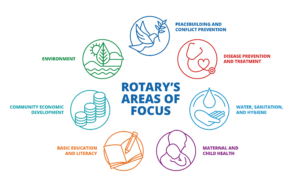 The Rotary Club of Greenville
If you are looking to grow your network, serve your community and have fun, our club is for you.  We are a networking club of industry leaders and business professionals whose service to the community and the world is making a real difference.
We meet at the Westin Poinsett, Downtown Greenville on the second and fourth Tuesday of every month at 12:00. These "Hybrid" meetings are streamed and open to the public. Please visit our calendar to register and receive zoom credentials.
The Rotary Club of Greenville is proud to be the first Civic Organization founded in South Carolina in 1916. We are the largest Rotary Club in South Carolina as well as one of the largest clubs of Rotary International.
Our vision
Together, we see a world where people unite and take action to create lasting Change — across the globe, in our communities, and in ourselves.
Discover Rotary
Join us for Discover Rotary to uncover the value Rotary can have in your personal and professional life while impacting our community and the world for good.
See Upcoming Events
A Word from Our President
Rotarians are people of action, resilience, and commitment to making a difference. As we continue to adapt to a changing environment where uncertainty, frustration, and even sadness may exist, Rotary offers us a sense of hope, optimism, and well-being.
The Rotary Club of Greenville is rooted in the tradition of professional business networking, serving our community, and enjoying one another's fellowship. It is Rotary's mission to do good in the world and our theme for this year is "Imagine Rotary". As Rotarians we dare to imagine our community — and the wider world — transformed for the better through our own lives and service. We invite you to join us on that journey.
Read More
Networking – Service – Fun
Upcoming Meetings & Speakers
---

Tuesday, March 28, 2023
Night Spring Social at Spare Time
03/28 Spring Social at Spare Time WHEN: 5:30 – 7:30 PM WHAT: 2 DRINK TICKETS, HEAVY APPS, UNLIMITED BOWLING IN OUR PRIVATE ROOM, FELLOWSHIP & FUN WHERE: SPARE TIME 822 CONGAREE ROAD WHO: YOU! SPOUSES/PARTNERS WELCOME
---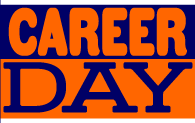 Tuesday, April 11, 2023
Career Day – Sponsored by Greenville Technical College
Career Day Tuesday 4/11/2023 Sponsored by Greenville Technical College Co-Chairs: Elizabeth Rasor & Pam WeaverA BIG IMPACT for a small amount of time — that sums up our Annual Career Day.  Please mark your calendar for Tuesday, April 11, 2023.With over 100 Greenville County Students participating, our club will host students, introduce them to our organization, inspire them with a great speaker, and then spend two hours face to face sharing our individual career experiences. There are 16 "career clusters" that we are are offering to the students.  You may qualify for more than one area so please indicate that on the registration.  For those who are new, there are usually 2 or 3 Rotarians per table of 5-8 students. The Career Clusters Available: Architecture & Construction Arts, Audio Visual & Communication Aviation Business Management & Administration Education & Training Entrepreneur Finance, Accounting, Banking & Investments Health Science/Medical Human Services/Social Services Information Technology/Engineering & Mathematics Law Manufacturing Marketing & Sales Military Science, Technology, Engineering & Mathematics Supply Chain – Transportation, Distribution and Logistics Feedback from last year's students: -"It taught me that even if you have an idea of what you want to do, you can end up doing something different and still be happy." -"I don't have to follow a linear path to be successful." -"I loved how honest the mentors were. They gave legit advice that I am actually going to take to heart."
---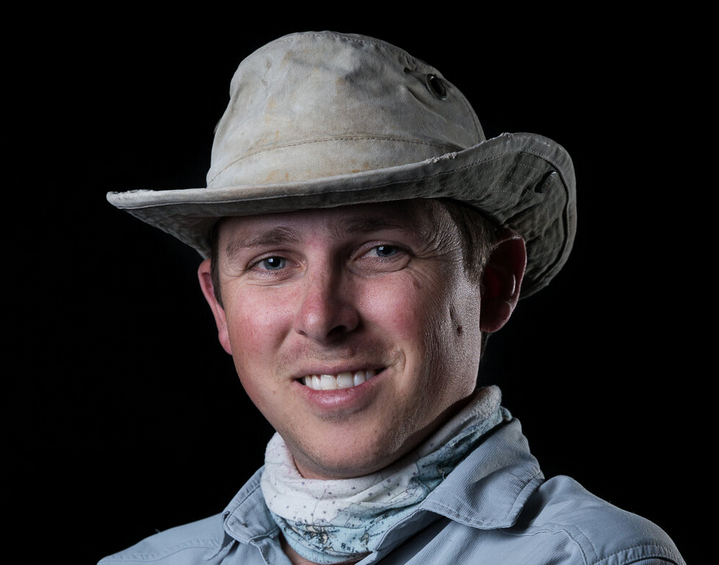 Tuesday, April 25, 2023
Mac Stone, Executive Director, Naturaland Trust
Mac Stone brings a biology and photography background to further conservation outcomes in South Carolina and around the world. He lives in Greenville, SC with his wife and son and joined Naturaland Trust as the executive director in 2012. He runs the daily operations, grant writing, land management and communications for the Trust. Stone is an accomplished author, speaker, a National Geographic Explorer and senior fellow with the International League of Conservation Photographers and Sea Legacy. His images have been widely published and internationally awarded and his TED talk has been viewed over one million times. His photographic work can be viewed at www.macstonephoto.com.
View Past Meetings & Speakers
Meeting Video Archive