About Rotary Charities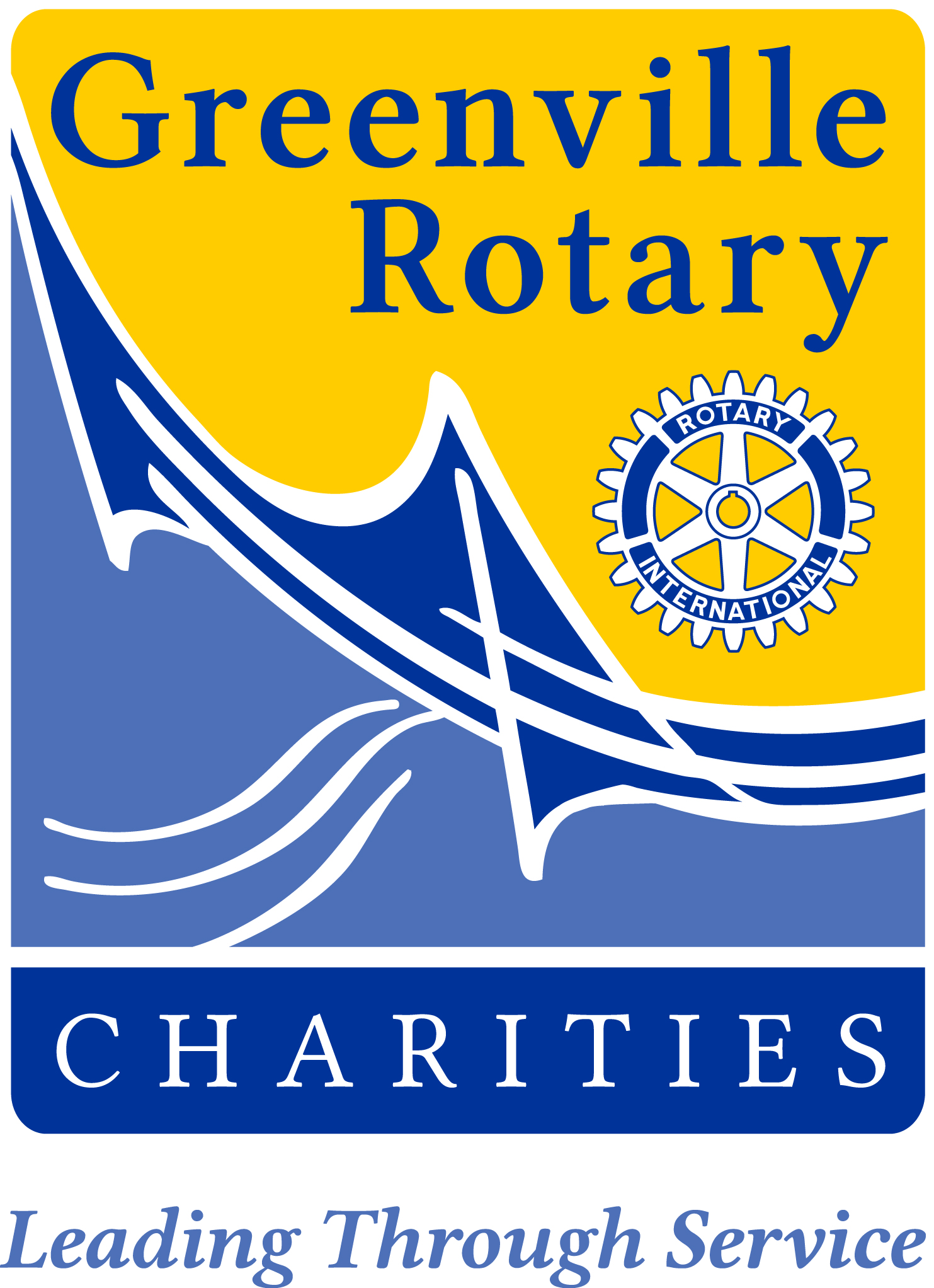 Rotary Charities is the philanthropic arm of The Rotary Club of Greenville. With an extensive and rich history, the organization is a 501(c)(3) founded in 1960 to receive, manage and distribute charitable donations and to lead through service. The Rotary Club of Greenville participates in international projects, but the majority of contributions made through Rotary Charities support local causes. Rotary Charities is governed by an independent board of directors. The Board manages both the Annual Operating Fund for Rotary Charities as well as the endowment that is known as the Henry T. Mills Permanent Fund.
The 2017-18 Rotary Charities Board of Directors: Paul Wickensimer, president; Beth Padgett, secretary-treasurer; Russell Stall, Judith Prince, Don Koonce, and Stephanie Lewis. Scott Stephens is an ex officio director on the Rotary Charities Board. All the directors are past presidents of the Rotary Club of Greenville.
What We Do
Rotary Charities seeks ways to make meaningful, sustained differences in the quality of life of the citizens of Greenville County. In conjunction with the mission and goals of The Rotary Club of Greenville, Rotary Charities funds a number of programs each year such as Read to Me, a youth character-building program known as EarlyAct FirstKnight, a Rotary youth leadership program called RYLA, the annual Teacher of the Year recognition program, the Rotary Family Literacy Center, college scholarships and other education-related programs. Rotary Charities also funds Rotary Grants that has a mission of finding community projects where a modest grant can make a significant impact, especially in the education sector.  As part of the world's largest international service organization, Rotary Charities also funds various international service projects, and recent efforts have focused on Haiti.
Service Above Self Scholarship
The Rotary Club of Greenville awards the Service Above Self Scholarship that is funded through Rotary Charities Inc. This prestigious award is a renewable grant of up to $5,000 per year for 4 years for a total potential award of $20,000. The scholarship will be awarded to a Greenville County graduating high school senior with exceptional community service and academic performance. The winner will be selected as the student who best exemplifies the Rotary motto of "Service Above Self" through their contributions to the community and future potential to continue to further the Rotary mission.
Rotary Grants
Through Rotary Grants, the Rotary Club of Greenville and Rotary Charities provide grants up to $15,000 a year to make a difference in the Greenville community in one or more of Rotary International's Six Areas of Focus: (1) Peace and conflict prevention/resolution, (2) Disease prevention and treatment, (3) Water and sanitation, (4) Maternal and child health, (5) Basic education and literacy and (6) Economic and community development.
The grants are awarded on a competitive basis after a thorough review by the Rotary Grants Committee and approval by the Rotary Charities Board of Directors. All 501(c)(3) organizations can apply for Rotary Grants.
Mills Permanent Fund
The Rotary Charities Board also manages the Henry T. Mills Permanent Fund. This permanent fund was started with a generous gift from Henry T. Mills, a longtime Rotarian and past president of The Rotary Club of Greenville. The goal is to grow the permanent fund to allow the organization to remain financially strong in the years to come and secure the future of philanthropic activities in Greenville.
How to Give
Rotary Charities is proud to provide the support and funding that is changing lives in the Greenville community and beyond. By donating to Rotary Charities, you are enhancing the life of another and growing a stronger Greenville. Donations are tax-deductible to the extent allowed by law.
Checks can be sent to Rotary Charities Inc., 728 North Pleasantburg Drive, Greenville, SC 29607. For more information call the Rotary office at 864-235-2293.