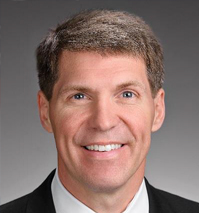 Ted Pitts, President and CEO
South Carolina Chamber of Commerce
As he discusses the road bill and the Sate Chambers proposed solutions to the current legislative impasse.
Ted Pitts took over as President and CEO of the South Carolina Chamber of Commerce in January of 2015. Ted came to the Chamber after serving as Chief of Staff for South Carolina Governor Nikki Haley working for the Governor during her first term in office from 2011-2014. Prior to that Ted served in the South Carolina House of Representatives from 2003-2010 representing Lexington County.
Ted comes from the business community where he was a successful commercial real estate broker and Partner with the South Carolina firm Wilson Kibler. Ted also serves as a Major in the South Carolina Army National Guard and is a veteran of Operation Enduring Freedom Afghanistan.
Pitts is a graduate of Presbyterian College, where he currently serves on the Board of Trustees. He and his wife, Christina, have three children and call Lexington home.