As Rotarians, we are a people of action, resilience, and a commitment to making a difference. As we continue to adapt to a changing environment where uncertainty, frustration, and for many, sadness exists, Rotary continues to offer us a sense of hope, optimism, and well-being.
The Rotary Club of Greenville is rooted in the tradition of professional business networking, serving our community, and enjoying each other's fellowship. It is Rotary's mission to do good in the world and Rotary's theme for this year is "Serve to Change Lives". This theme is a perfect fit for Rotary and our members who are keen on expanding and nurturing their professional network to continue, whether individually or through partnerships, to give of themselves, service above self, to change the lives of others.
At the heart of Rotary is our Four-Way Test. Of the things we think, say or do
Is it the TRUTH?
Is it FAIR to all concerned?
Will it build GOODWILL and BETTER FRIENDSHIPS?
Will it be BENEFICIAL to all concerned?
For me, this Four-Way Test solidified my desire to be a Rotarian in August of 2017, to "walk the talk" and "talk the walk".
One of the first things I learned when I became a Rotarian was that Rotary presents us with the opportunity to have a local and global impact. We believe in changing the lives of our members and surrounding communities and improving the lives and living conditions for people we may never meet by creating hope, opportunities, and offering a hand up to change their circumstances.
The Rotary Club of Greenville offers other opportunities for our members to deepen their relationships and make new connections. Rotary has seven areas of focus which create many opportunities for our members to be involved. The seven areas of focus are
Peace and Conflict Prevention/Resolution
Disease Prevention and Treatment
Water and Sanitation
Maternal and Child Health
Basic Education and Literacy
Economic and Community Development
Supporting the Environment
These seven areas of focus offer us many opportunities to serve to change lives locally and globally. For example, we work closely with Title I elementary schools (100% of students are on free meal programs) to support the teachers and students, provide support to the Greenville Literacy Association, regularly participate in a local park clean-up program, and sponsor water projects and goat projects in Haiti and Honduras.
Now, more than ever, our friends and colleagues are looking for what Rotary has to offer, namely, the opportunity to nurture our well-being and the well-being of others through networking and serving to change lives.
If you are interested in expanding your business network and being part of a club that wants to serve to change lives, then Rotary might be the organization for you. Come check us out – the Rotary Club of Greenville has over 220 registered members and meets during lunch every 2nd and 4th Tuesday at the Westin Hotel located in downtown Greenville. Currently, our meetings are also offered in a hybrid format via Zoom.
If attending a lunchtime meeting, in person or online, does not work for your schedule, we have other Rotary Club's in the area that meet on different days and at different times. Reach out to us and we'll help you find the Rotary Club that is the best fit for you.
If you are already a Rotarian, then please invite your friends and colleagues to a meeting or event, or better yet, invite them to learn more about our club at Discover Rotary (monthly in-person and online meetings).
To expand Rotary's reach and increase the opportunities for more people who embrace the mindset of service above self, to serve to change lives locally and globally, we need you and we want you.
Join us!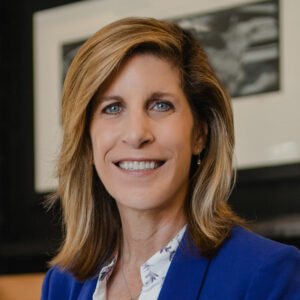 Ramona Farrell,
President