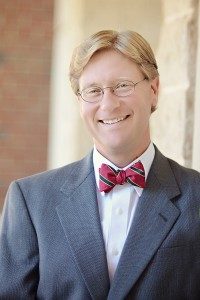 Taft Matney is a Mauldin, South Carolina native and a graduate of the University of South Carolina-Spartanburg.
Taft volunteered in his first campaign when he was six years old and never seemed to stop. As a political consultant and manager, his public affairs pursuits expanded into the private arena and led to forming TMPR in 2001.
His experience in advocacy, media relations, legislative affairs, and strategy allow Taft to understand what's necessary to achieve a client's objectives effectively and efficiently.
Taft was a frequent editorial contributor to the "Our Turn" opinion section in The Greenville (SC) News and provides political commentary to local, national, and international media.
Taft married the former Addy Schmitz in 1998, added "Father" to his job description in October 2003, and was featured with his son Trey in the May 2005 issue of TALK Greenville magazine.
Taft is an usher team captain at Mauldin United Methodist Church and is a member of the School Improvement Council (SIC) of Mauldin High School.
Most recently, he served as a board member and past board chair for the Youth In Government / Teen Services branch of the YMCA of Greenville and as chair of Mauldin High School's SIC.
His additional community and professional involvement included service as a board member of the YMCA of Greenville, volunteering as an assistant coach for Mauldin High School's debate team, the Greenville County Republican Party, Ruritan service organization, the Easter Seals Society of Greenville County, the South Carolina Political Science Association, and several committees at Mauldin Methodist including co-chairing the church's Preschool & Kindergarten.
He was a member of the Advisory Council of the Greenville Health System and Greenville Forward's Government Task Force and is a member of the International Freelance Photographers' Organization.
He was tapped to serve on the City Center, Economic Development, and Cultural Resources subcommittee for the City of Mauldin's Comprehensive Plan in June 2008 and on the city's Main Street Steering Committee in early July of that year.
In November 2013, Taft was elected to serve in Seat 1 on Mauldin City Council.