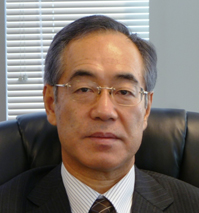 KAZUO SUNAGA
Consul-General,
Consulate-General of Japan
Consul-General Kazuo Sunaga will discuss the economic impact of Japanese industry in the Southeast and specifically Greenville. He has served in this role since March of 2013.
His background includes being the Minister of Permanent Mission of Japan to The United Nations in New York and serving as the Director General for International Affairs, Bureau of Defense Policy to the Ministry of Defense (MOD).
The Office of the Consul-General is in Atlanta.