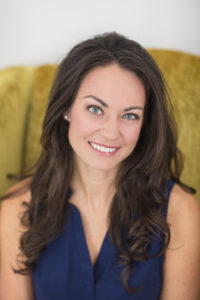 Dr. Courtney Tollison is Assistant Professor of History at Furman University. Previously, she served as the Founding Historian for the Upcountry History Museum-Furman University and Founding Director of the Furman University Oral History Project. She specializes in modern American History and in Public History. Her current research focuses on World War I.
She has been a Fulbright Scholar (Ukraine), a fellow in Columbia University's Oral History Research Office, and a Mellon Grant recipient for ASIANetwork's Faculty Enhancement Program (India), She is a graduate of the U.S. Army Command and General Staff College Military History Instructors Program at Fort Leavenworth and the Riley Institute's Diversity Leadership Initiative.
She has published two books, curated three museum exhibits, worked on several documentaries, conducted over 100 oral histories, and served as historian for memorials, markers, and sculptures throughout downtown Greenville, including the Major Rudolf Anderson Memorial and the Native American Memorial on Prospect Green.
As a public historian, Tollison maintains an active presence in the humanities across the state. She serves or has served on the boards of the S.C. Historical Society, Humanities Council SC, S.C. Sesquicentennial Commission of the Civil War, S.C. Governor's School for the Arts and Humanities, the Advisory Board of the Palmetto Trust for Historic Preservation, and Christ Church Episcopal School Alumni Board.
She has been featured on WYFF-TV, WSPA-TV, SC-ETV, SC-ETV Radio, and has published in The Greenville News, TOWN, Belle, Post and Courier (Charleston), and the Greenville Journal, where she writes a regular column on local history. In addition, she has also been interviewed by The Boston Globe, C-SPAN, USA Today, the History Channel, and ABC News.