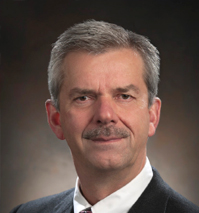 TERRY A. MICHALSKE, PhD
Executive Vice President and Director,
Savannah River National Laboratory Savannah River Nuclear Solutions, LLC
Dr. Terry Michalske, Director of the Department of Energy's Savannah River National Laboratory (SRNL), will talk about the scientific, technological and economic impact that a National Laboratory can have on a region. SRNL, located near Aiken, is one of only 17 National Laboratories in the DOE system, and conducts state of the art research and development in environmental stewardship, national security, clean energy and nuclear materials programs for a variety of government and commercial clients. Dr. Michalske will highlight work that SRNL performs around the world, and also work that provides the critical scientific support for legacy waste cleanup, environmental remediation and nuclear materials missions performed at the Savannah River Site.