The unemployment rate continues to be very low across the country and in our local community; however, did you know that there are still many of our neighbors that face significant barriers to gainful employment?
Please join us as we have an informative panel discussion with leaders in workforce development that help others to overcome barriers – Pat Michaels President/CEO of Goodwill Industries of Upstate/Midlands SC and Dr. Jermaine Whirl Vice President of Learning and Workforce Development at Greenville Technical College. We will also be joined by a partner employer and a successful program participant. The panel will be moderated by Dean Jones – Director at Greenville County Workforce Development.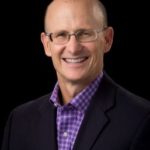 Pat Michaels is the President/CEO of Goodwill Industries of Upstate/ Midlands SC (GIUMSC) whose mission is putting people back to work. Pat has been in the Goodwill Industries organization since 1993, serving first as branch director of Goodwill Industries of the Yakima Valley in Washington State, and then as CEO of Goodwill Industries of South Central California and CEO of Goodwill Industries of New Mexico.
Pat joined GIUMSC in October of 2007. Our local Goodwill serves 16 South Carolina counties and now operates 38 retail locations and 29 Job Connections. In his 12 years with the organization, the number of people placed into employment by Goodwill has grown from 2,081 in 2007 to 13,037 in 2019.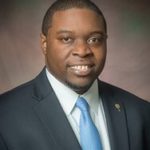 Dr. Jermaine Whirl is the Vice President of Learning and Workforce Development at Greenville Technical College. In his role he serves as the Chief Academic, Continuing Education, and Economic Development Officer of the college and is responsible for all credit and non-credit instruction, policy making, compliance, and development activities. He also serves as the official economic development liaison to the Greenville Area Development Corporation and the SC Department of Commerce. His areas of supervision include the following academic schools and support areas of the college: School of Business and Technology, School of Health Sciences, School of Arts & Sciences, School of Academic Advancement & Support, School of Education and Professional Studies, and Economic Development & Corporate Training Division.
With the college since October 2016, Whirl previously served as vice president of Economic Development and Corporate Training. A Charleston, South Carolina native, he earned his associates of arts degree at Trident Technical College, a bachelor's degree in economics at Winthrop University, a master's degree in economics/finance at Charleston Southern University, a second master's degree in adult education & human resource development at Georgia Southern University, and a doctorate in organizational leadership at Valdosta State University.
Whirl came to GTC from Gwinnett Technical College in Georgia where he served for two years as dean of the School of Business and the School of Art & Design. Academically, he's served as a dean of adult education, dean of academic affairs, visiting professor of business, and instructor of business economics.