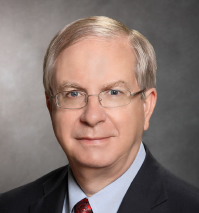 TERRY R. WEAVER
ROTARY DISTRICT 7750
DISTRICT GOVERNOR 2015-2016
During his 35+ years in Rotary, Terry has been a member of the Rotary Clubs of St. Louis, Milwaukee, Atlanta and Greenville, four of the 100 largest Rotary clubs in the world. He is a Major Donor, Paul Harris Society Member, Benefactor & Bequest Society member. Terry is an active promoter of entrepreneurship, and has served on Technology advisory boards of Kansas State University, Furman University, University of South Carolina Upstate, Greenville Technical College and the United Way of Greenville County.
A former corporate executive and President of a publicly-traded company, Terry has also owned 3 small businesses. He has had as many as 10,000 employees and as few as 2.
He is an Electrical Engineering graduate of Kansas State University, a Professional Engineer, and a member of the K-State Engineering Hall of Fame, He presently owns Delta Resource Group, a business coaching practice.
Terry's wife Pam is the District Administrator, having served 6 Past District Governors. She is a past president of a national council of Symphony Orchestra Volunteers.
Their business, leisure and volunteer travels have taken them to over 40 countries and US Territories, logging 2 million air miles. Most recently, they spent 3 1/2 weeks in South America, including the Rotary Convention in Sao Paulo, Brazil.
They have two married children and 4 grandchildren, evenly split between Chicago and Atlanta.