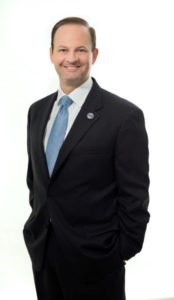 Alan Wilson was elected South Carolina's 51st Attorney General on November 2, 2010, and reelected
on November 4, 2014.
As South Carolina's Attorney General, Wilson is the state's chief prosecutor, chief securities
officer, and the state's chief legal counsel. The office is comprised of more than 200 employees
and nearly 90 attorneys who manage approximately 8,000 active case files.
During his tenure, Wilson has focused on keeping South Carolina a safe place to live, work and
to raise a family.
Prior to his election, Wilson served as an Assistant Solicitor and as an Assistant Attorney
General before entering private practice with the Columbia firm of Willoughby & Hoefer, P.A.
Wilson joined the National Guard immediately after graduating from college. He continues his
military service today by providing legal support for soldiers and assisting in the prosecution of
military crimes as a Colonel in the Judge Advocate General Corps.
He is a graduate of Francis Marion University and the University Of South Carolina School Of
Law. Wilson and his wife, Jennifer, have two young children, Michael and Anna Grace.