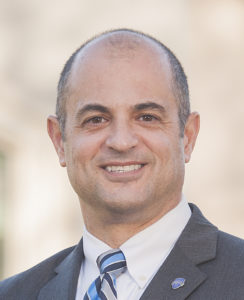 What it takes to be successful in the hyper-fast, ever-changing world we live in.
There are more books on success, leadership and culture than you can read in a lifetime. There's no such thing as a one-size-fits-all blueprint for success. But there are behaviors and attitudes, combined with some luck and a willingness to take risks, that successful people exhibit. Those people create a culture that makes winning inevitable. You need be that kind of person and surround yourself with those kind of people.
Scott Cochran is the President of Spartanburg Methodist College and has a combined 30 years of experience in higher education and business. Scott earned a B.A. in economics from Wofford College and an MBA from Duke University. He serves on the boards of the United Way of the Piedmont and three national, regional, and state college associations. He also writes a monthly business column for the Spartanburg Herald Journal and is a proud Rotarian with the Rotary Club of Spartanburg. Most importantly, he and his wife, Teresa, have been married for 31 years and have six children and two grandchildren.